Join us.
Together, we can revolutionize security.
We are passionate about cybersecurity and proud to make the Internet safer. We share strong integrity, personnel development, impact, and social responsibility values. Deepinfo Team is expanding, and we are excited to welcome driven and skilled candidates to join us.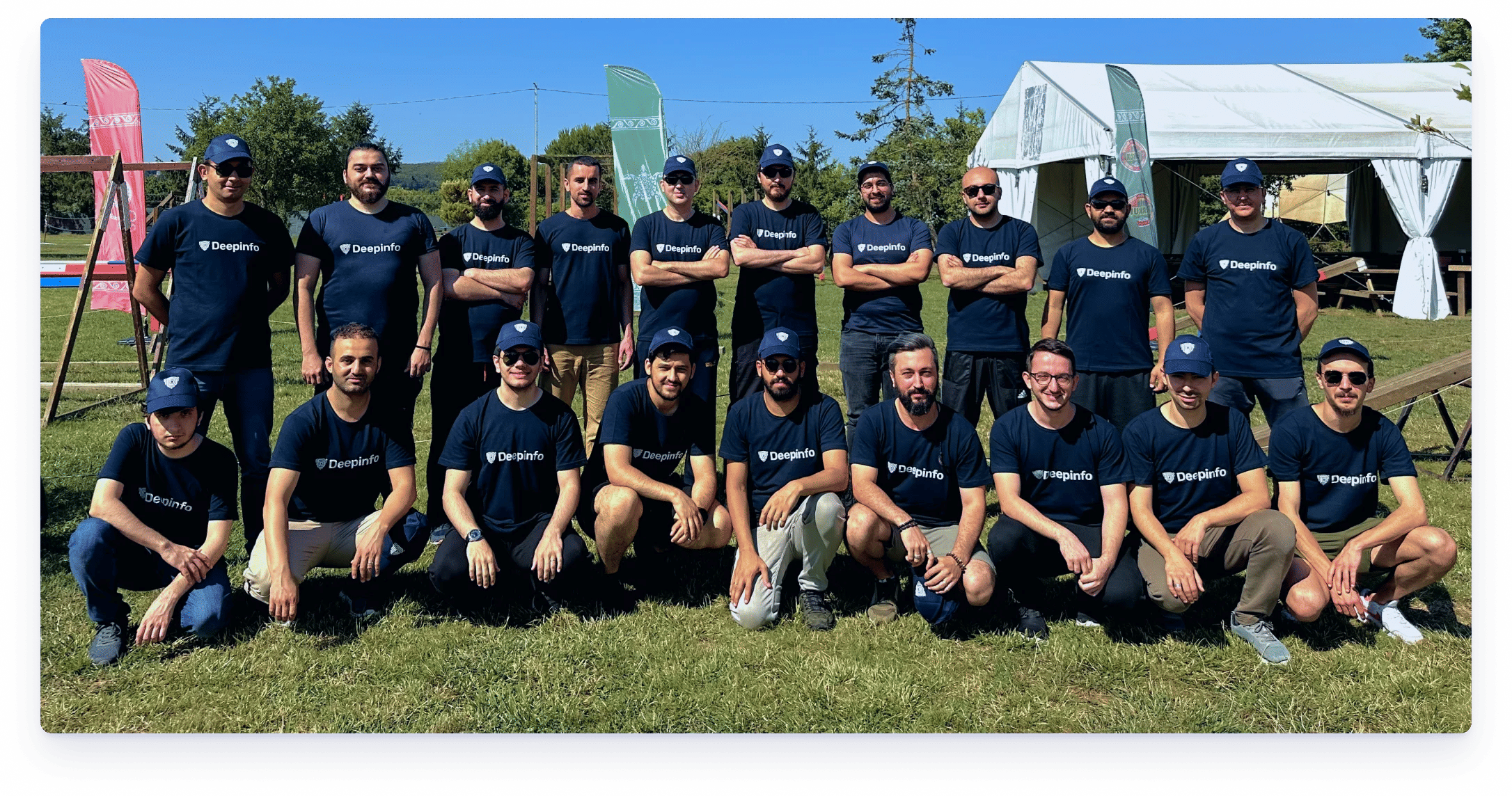 Perks & Benefits
Our employees' well-being is a significant priority for us. At Deepinfo, we provide a wide variety of perks and benefits.
Remote Work
Work from anywhere you feel well: home, co-working office, or at the top of a tree.
Flexible Hours
We understand that, at times, taking a few hours off during the middle of the day may be necessary.

Equipment
MacBook Pro, external monitor, mouse, keyboard, office chair, anything you need for the perfect setup.

Continuing Education
Want to learn a new skill? We will pay your training costs.
Co-Working Space
If working in a co-working space is more your style, we've got you covered.

Internet
We cover 100% of your internet connection fees.
Goodies
Mug, thermos, executive pen, notebook, charger cable, etc.


Snack & Nuts
Every month, you receive a curated selection of all-natural food delivered to your home.
Paid Time Off
You'll receive 15 vacation days per year, plus extra PTO for specific occasions.
Marriage Gift
You will get one extra month of salary with our best wishes.
Birth Gift
We offer unique gifts to celebrate the arrival of newborns among our employees.
First Day at School
This is an unforgettable moment for your child and you. You have one day off, so as not to miss it.
Join Our Team